Vegan Cooking Classes in Italy | Mama Isa Cooking School near Venice Italy: come to learn how to cook fantastic vegan dishes from scratch
Mama Isa's Cooking School offers vegan cookery workshops for leisure and professionals in Italy near Venice, in the heart of Padova.
Send us an email and book now a Vegan cooking class!
Join us for a hands-on Vegan Making Experience Workshop (4 hours plus a meal included) at Mama Isa's Cooking Classes in Venice area Italy: some of the most delicious vegan recipes in Italy.
You will learn how to make vegan breads, vegan pizzas, vegan fresh pasta homemade, vegan desserts, vegan focaccia...... and more.


See our vegan cooking school here and reviews here
Our Vegan Cooking Classes are only upon request. Remember that we offer vegan cooking classes only for small groups (maximum 8-10 people), so asap book a cooking class. And please inquire for rates and availability.
To contact Mama Isa, please fill out the form below. If you don't receive an answer within 24-36 hours, it means we haven't received your message or our email is in your spam folder or junk mailbox. So remember... check your spam folder or please contact us again via e-mail or by phone with a text (our mobile is +39 339 2672571
Click below to send an email!

For Reservations, Questions, or to Design a Vegan Cooking Class, send an email now.........click here

We will respond to your request within 24-72 hours. We always answer emails within 24-72 hours after we receive them. If you don't receive an answer from our side within 72 hours it means we haven't received your email. Please contact us again via email.
A last thing: if you don't find our reply in your inbox within 72 hours, please check your junk mailbox.
Advance reservations are required and can be made by sending an email
isacookinpadua (at) gmail (dot) com
Only 8-10 seats.
The class is completely hands-on and the menu will be adapted on your tastes!
More info about Mama Isa's Cooking Classes on http://isacookinpadua.altervista.org or https://www.facebook.com/cookingclassesvenice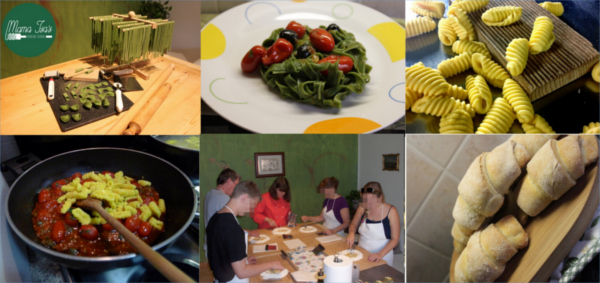 Book your Vegetarian Cooking Class today!