2019 Schedule at Mama Isa's Cooking School Venice Italy - Cooking Classes in Italy
A Video about Mama Isa's Cooking School
Book your cooking vacation in Italy now.
Celebrating the culinary traditions of Mama Isa's Cooking School with a gourmet cooking getaway of hands-on cooking classes learning the traditional Italian Regional Cooking and much more! Includes accomodation with many solutions.
We would like you to feel totally at home! Non-participating guests are welcome!
Currently planning our 2019 Calendar... Departs weekly, from January 2019 through to December 2019 (excluding 20 Dec – 05 Jan): available all year round, with arrival every day of the week.
Highlights:
1- Learn from a professional chef in English
2- Prepare a lot of wonderful recipes you can recreate at home
3- Personalized culinary program
4- Small class size means a more hands-on experience for you
5- Visit the olf food market in the world (Padua markets were founded in 1218!)
6- Hands-on cooking course
7- Small classes
To contact Mama Isa, please click the link ---> CONTACT US or by phone send a text (our mobile is +39 339 2672571) or send us an email, click --->HERE
We are all used to communicate with our friends via WhatsApp. Chat with us via Whatsapp +39 339 26 72 571 - +39 is the Italy code - For Cooking Course Bookings and Enquiries Only.
Contact us soon with WHATSAPP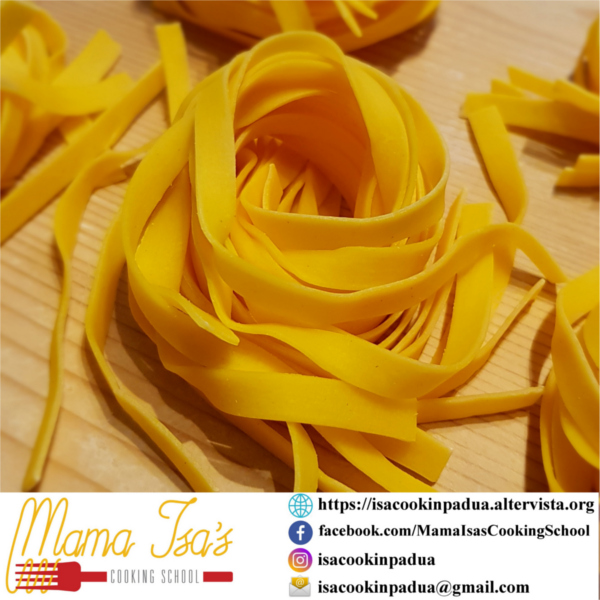 Cooking Classes in Venice Italy - Ravioli class
Cooking Classes in Venice Italy - pizza class
Take a look at more images and pictures from recent hands-on Cooking Classes and Cooking Parties: click here

on INSTAGRAM:
***************************************************************************
Join Our Social Networks | Mama Isa's Cooking Classes in Italy
Follow our social networks & social media:
Mama Isa's Cooking School on Facebook