2019 Classes and Courses Schedule at Mama Isa's Cooking School
Cooking Vacations in Italy
Cooking Holidays in Italy
Book your cooking vacation in Italy now. Check below if you are interested to take a class or a cooking course, but the Mama Isa's Cooking School is available for special events and cooking classes on demand.
We have more than 25 Classic Cooking Classes and Courses for one day or 3 days or week programs. Please click our webpage "Programs".
Celebrating the culinary traditions of Mama Isa's Cooking School with a gourmet cooking getaway of hands-on cooking classes learning the traditional Italian Regional Cooking and much more! Includes accomodation with many solutions.
We would like you to feel totally at home! Non-participating guests are welcome!
Currently planning our 2019 Calendar... Departs weekly, from January 2019 through to December 2019 (excluding 20 Dec – 05 Jan): available all year round, with arrival every day of the week.
Highlights:
1- Learn from a professional chef in English
2- Prepare a lot of wonderful recipes you can recreate at home
3- Personalized culinary program
4- Small class size means a more hands-on experience for you
5- Visit the olf food market in the world (Padua markets were founded in 1218!)
6- Hands-on cooking course
7- Small classes
Cookery classes are upon request and subject to availability.
Price: on request.
-----------------------------------------------------------
To contact Mama Isa, please click the link --->CONTACT US
We are all used to communicate with our friends via WhatsApp. Chat with us via Whatsapp +39 339 26 72 571 - +39 is the Italy code - For Cooking Course Bookings and Enquiries Only.
Contact us soon with WHATSAPP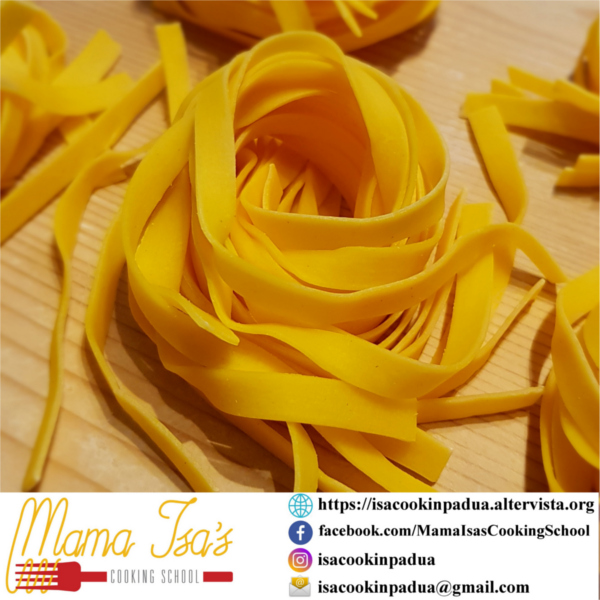 Cooking Classes in Venice Italy - Ravioli class
Cooking Classes in Venice Italy - pizza class