2019 Schedule at Mama Isa's Cooking School Venice Italy - Cooking Classes in Italy
A Video about Mama Isa's Cooking School
Book your cooking vacation in Italy now.
Celebrating the culinary traditions of Mama Isa's Cooking School with a gourmet cooking getaway of five nights with five diverse hands-on cooking classes (and a day about the food market tour at padova market, the oldest food market in Europe). teaching traditional Italian Regional Cooking and much more! Includes 5 nights, 5 cooking classes with meals and wine, 1 day wine tour or cheese tour or grappa tour with transportation, Padova Market Tour, cheese tasting during the week, breakfast daily with a capuccino or espresso and sweet treats before the cooking class every day.
One week Italian cookery courses in Venice area ITALY. We regard our Italian cookery courses as all-inclusive cooking holidays, including accommodation (5 nights or 6 or 7 on demand), 5 cooking lessons, food market tour, meals after the cooking classes, beverages, wines, recipes....
We would like you to feel totally at home! Non-participating guests are welcome!
One week Italian Cookery Course includes:- Accommodation (5 nights); - Daily breakfast at the Mama Isa's Cooking School (at 09:30 am) before starting the cooking class; - A large, healthy meal (lunch and wine and drinks); - All scheduled 5 cooking classes (every morning at 10:00 am); - Food Market Tour at Padova Market; - (an extra trip with prices on demand about wine tour or cheese tour or grappa tour)
Currently planning our 2019 Calendar... Departs weekly, from January 2019 through to December 2019 (excluding 20 Dec – 05 Jan): available all year round, with arrival every day of the week.
We are all used to communicate with our friends via WhatsApp. Chat with us via Whatsapp +39 339 26 72 571 - +39 is the Italy code - For Cooking Course Bookings and Enquiries Only.
Contact us soon with WHATSAPP. Download the APP for your android phone, your iphone, or windows phone
Highlights:
1- Learn from a professional chef in English
2- Prepare a lot of wonderful recipes you can recreate at home
3- Personalized culinary program
4- Small class size means a more hands-on experience for you
5- Visit the olf food market in the world (Padua markets were founded in 1218!)
6- Hands-on cooking course
7- Small classes
Included:
a- Pasta Making Class & Pasta Sauces making
b- Pizza Making Class
c- Lasagna Making Class
d- How to make several Italian meals (antipasto, primo piatto, secondo piatto, contorno, dessert)
e- Bread Making Class
f- Tiramisu and Dessert Making Class and Gelato Class
g- Accomodation included in one of our lovely apartments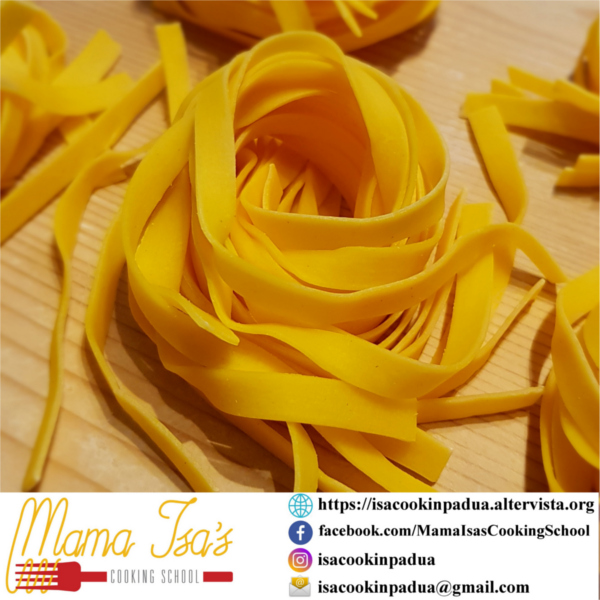 Take a look at more images and pictures from recent hands-on Cooking Classes and Cooking Parties: click here

on INSTAGRAM:
***************************************************************************
Join Our Social Networks | Mama Isa's Cooking Classes in Italy
Follow our social networks & social media:
Mama Isa's Cooking School on Facebook