Pizza Classes in Italy - Mama Isa's Cooking School Venice Italy
The Pizza Cooking Courses and Lessons
The Art of Making the authentic thin pizza in Italy
The Art of Pizza Making in Italy
We are extremely proud to have been featured in a famous website - about Vacation: Ideas, Destinations and Plannin | Travel Experts and Advisors - as the best cooking school about the art of making pizza in the real Neapolitan Italian way. Click the link to see the full article here)
Send me an email and book now a Pizza Making class!
Join us for a hands on Pizza Making Experience Workshop (3-4 hours plus a meal with the fruit of the cooking class included) at Mama Isa's Cooking Classes in Venice area Italy.
You will learn how to:
- Make the perfect pizza dough (the importance of a good wheat flour rich of gluten, water, and fresh yeast, of course);
- Roll out and stretch your pizza dough;
- The secrets to a great pizza sauce;
- Ideas for fun pizza toppings.
Menu includes:
1- Italian Welcome Drink (with cheese, salami, olives, homemade bread, antipasti and wine or drinks);
2- Pizza (your own creation, the fruit of your lessons) FROM SCRATCH;
3- Beverages (soft drinks or wine or beer or Italian soda);
4- The recipes of the day;
Advance reservations are required and can be made by sending an email
isacookinpadua (at) gmail (dot) com
Only 8-10 seats.
The class is completely hands-on and the menu will be adapted on your tastes!
Our Pizza Making Classes are only UPON REQUEST. If you are interested in joining our Pizza Making Class or a cookery course, please check our availability by email and process your application as soon as possible. Remember that we offer Pizza Making classes only for small groups (maximum 8-10 people), so asap book a pizza making class.
To contact Mama Isa, please click the link ---> CONTACT US or by phone send a text (our mobile is +39 339 2672571) or send us an email, click --->HERE
We are all used to communicate with our friends via WhatsApp. Chat with us via Whatsapp +39 339 26 72 571 - +39 is the Italy code - For Cooking Course Bookings and Enquiries Only.
Contact us soon with WHATSAPP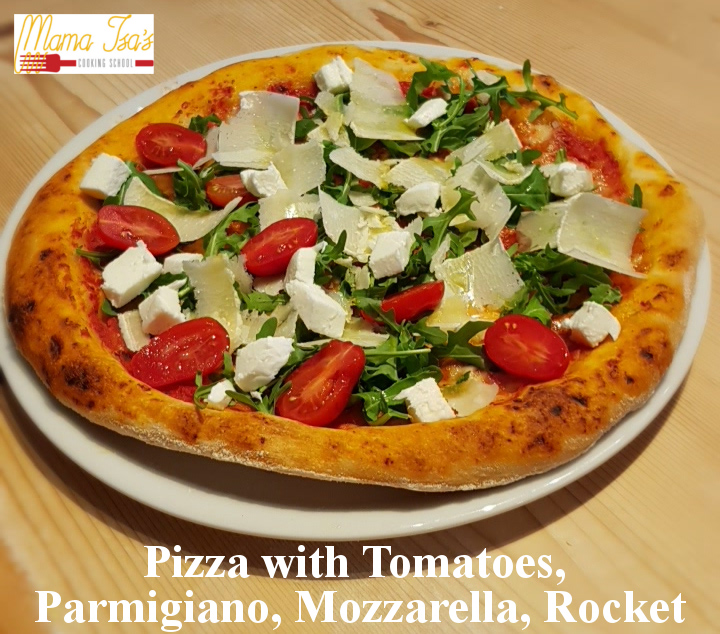 Cooking Classes in Italy Pizza Class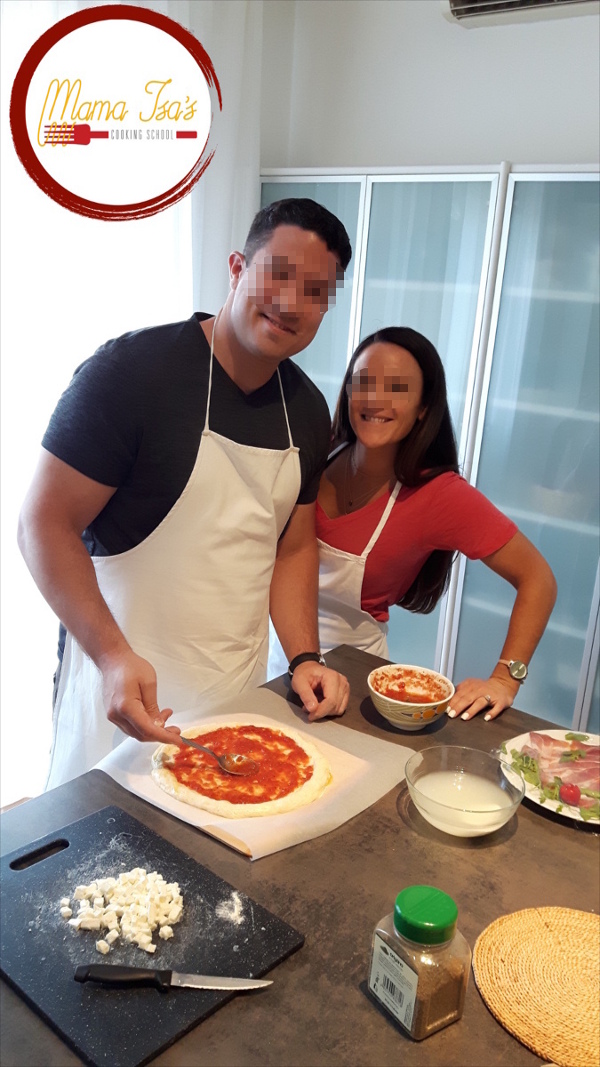 A last thing: if you don't find our reply in your inbox within 72 hours, please check your junk mailbox.